Nickel Silver Rose Blooms
Blooms are available in brass, nickel silver, plain copper, antiqued copper, and heat-colored copper. Each stem can be made with single or triple leaves.
Nickel-silver, or German Silver, is actually a white brass that looks very much like real silver. It is very tarnish-resistant.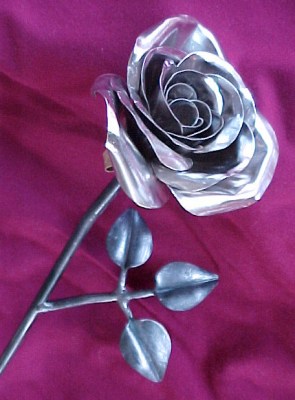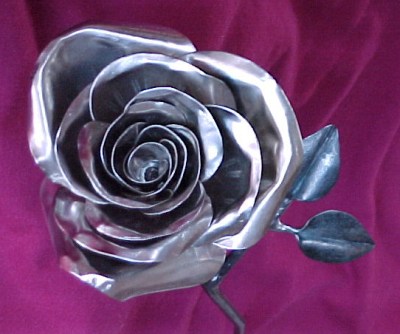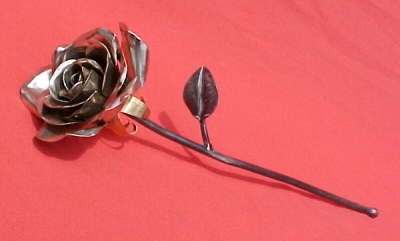 Return to Main Page
Email CLANG!