TSUBA
(Japanese sword gaurds)
I designed these so that pairs of similarly styled, though differently sized, tsubas may be used in the event that you wish to carry a daisho (pair of long and short swords), as the samurai class did.
Matched pairs are illustrated under the first photo.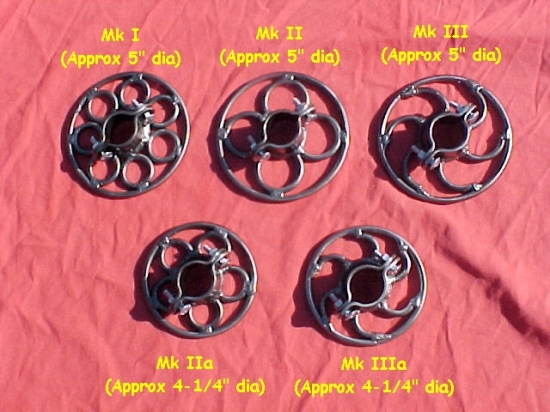 Showing three possible daisho pairs for long and short swords: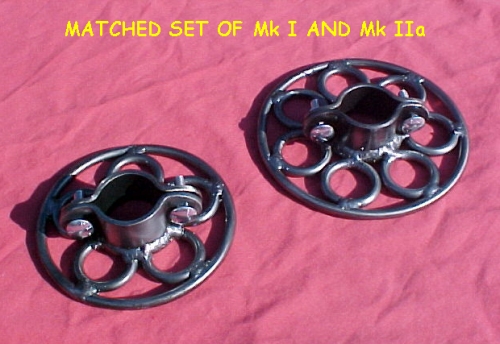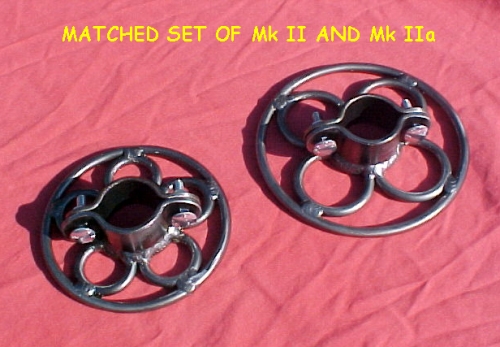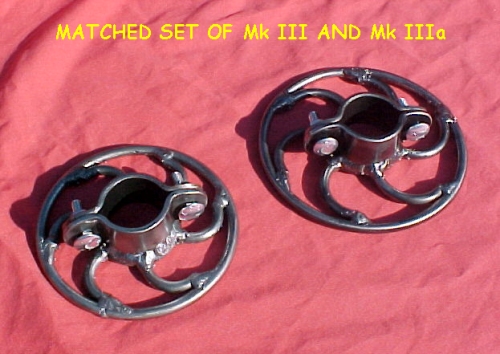 Return to Main Page
Email CLANG!