Sword Basket
CLANG's sword baskets are available in small, medium or large.
The small baskets are approximately 5-1/4" wide by 3-1/4" deep.
The medium baskets are approximately 6" wide by 3-1/2" deep.
The large baskets are approximately 6-3/4" wide by 4" deep.
Average-sized male fighters generally use a medium. The large size is for large fighters or will accomodate a hockey glove for a regular sized person. Small baskets are for smaller fighters and warrior women.
They are constructed of 1/4" round steel rod. The openings are approximately 1-1/8" at the largest point.
They have built-in clamps so installation is a snap.
Some fighters like to put a lag bolt into the pommel end of their rattan. Accordingly, my baskets are available with a heavy fender washer on the pommel at no extra cost. (See bottom pic.)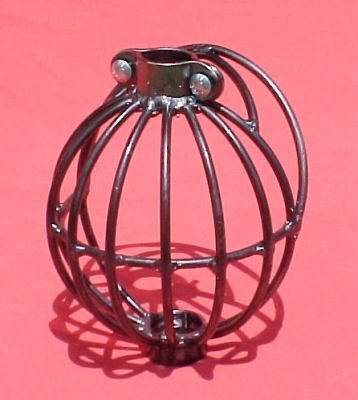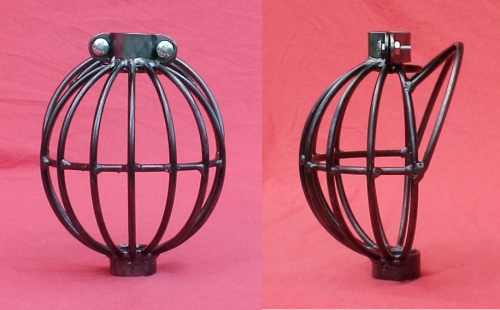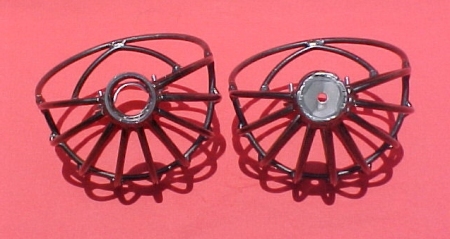 Return to Main Page
Email CLANG!