Jingasa with Flanged Edge
This example has had the brim edge turned down all around into a 3/4" (18mm) flange which gives it strength and gives the helmet a rubust appearance.
Additionally, it has had a satin black powder-coat finish applied.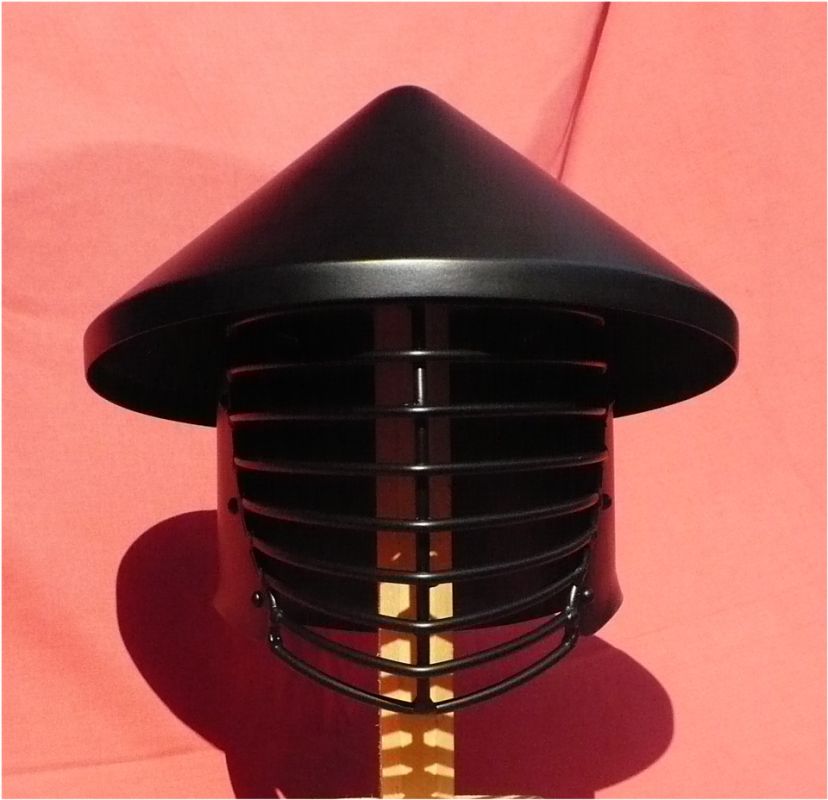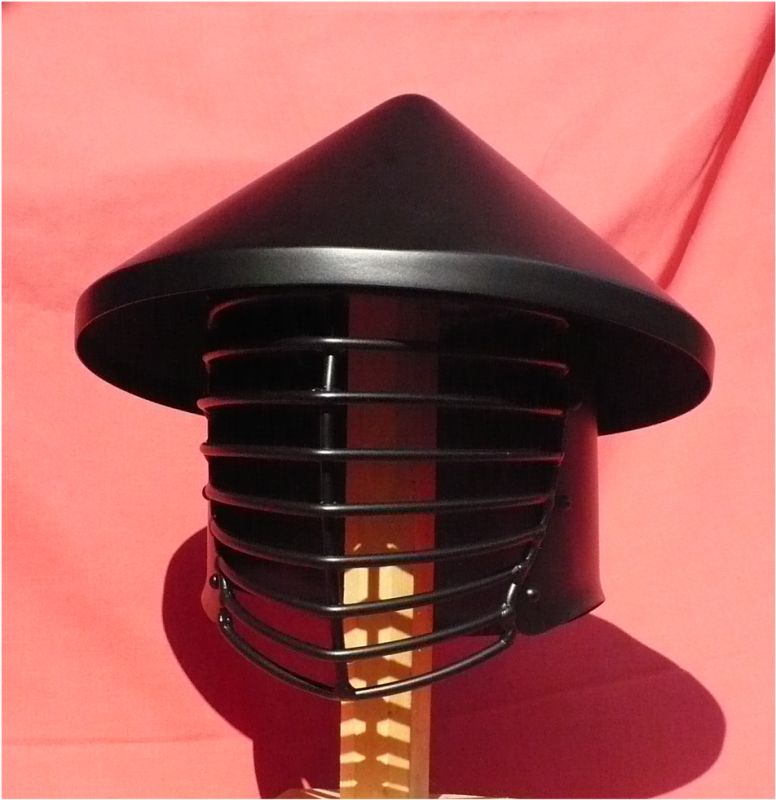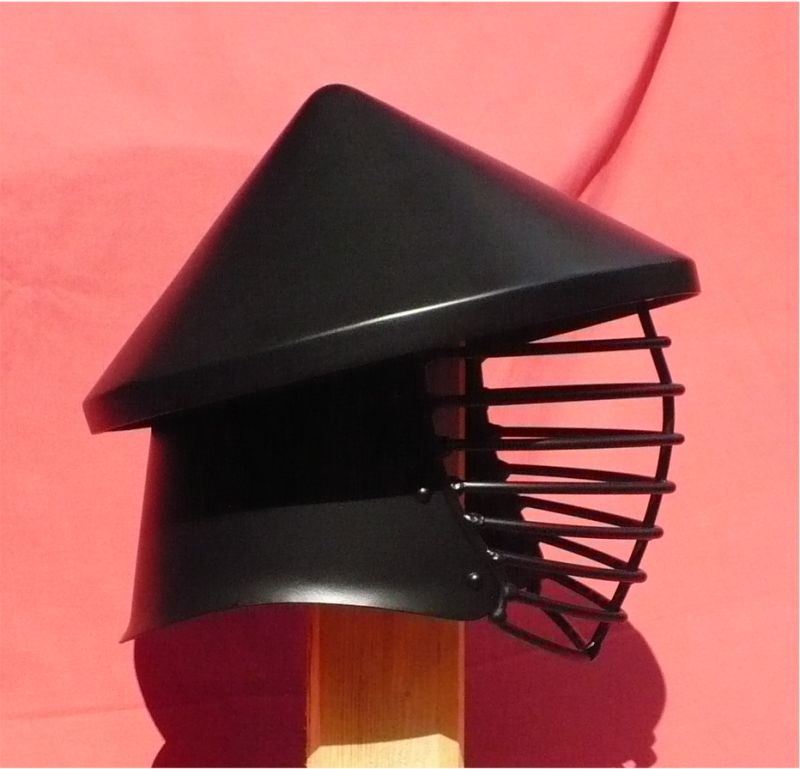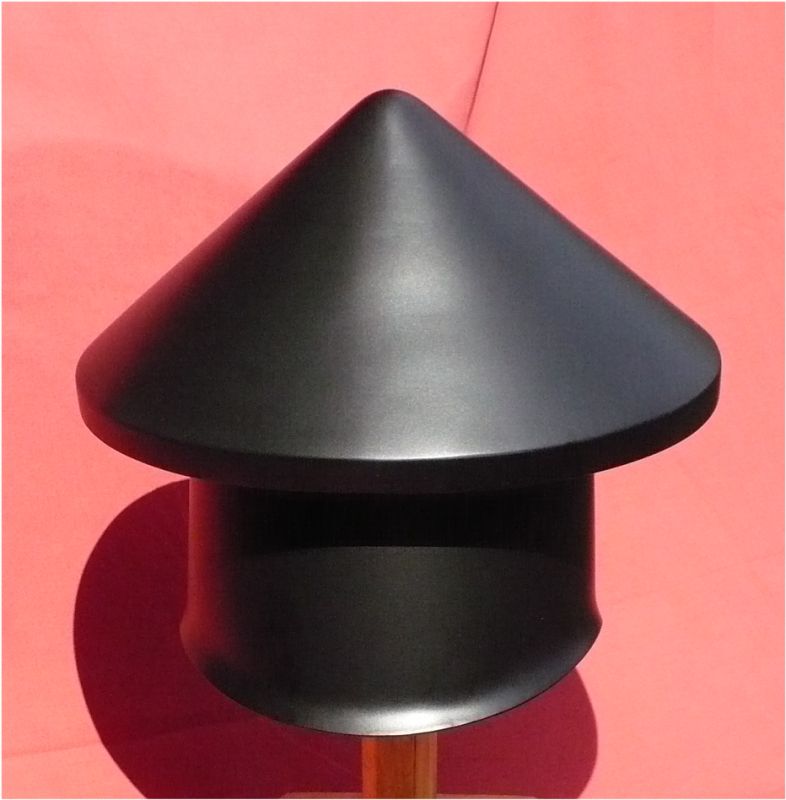 Showing optional D-rings for traditional style chin-tie cords: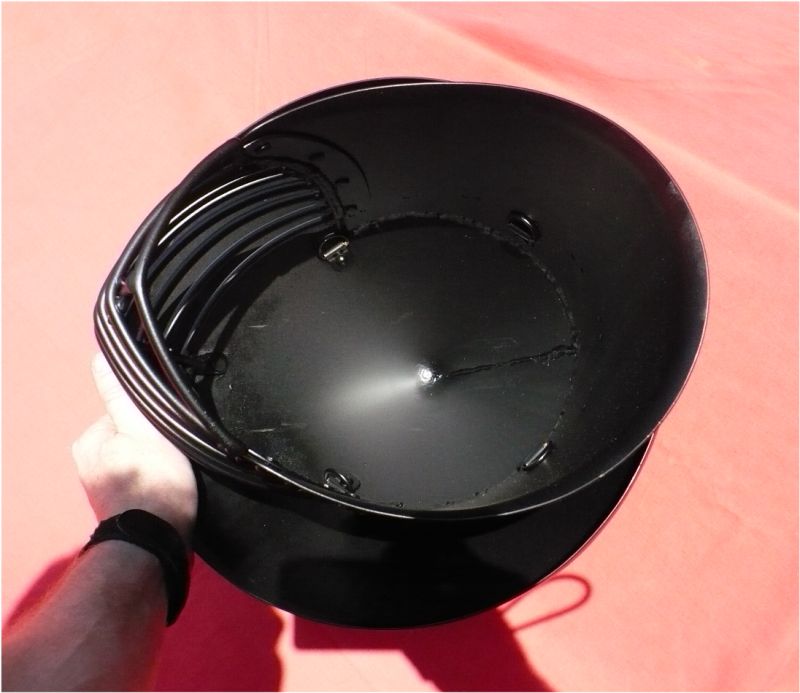 Showing pairs of lacing holes for attaching a cloth drape to the skirt (shita-jikoro):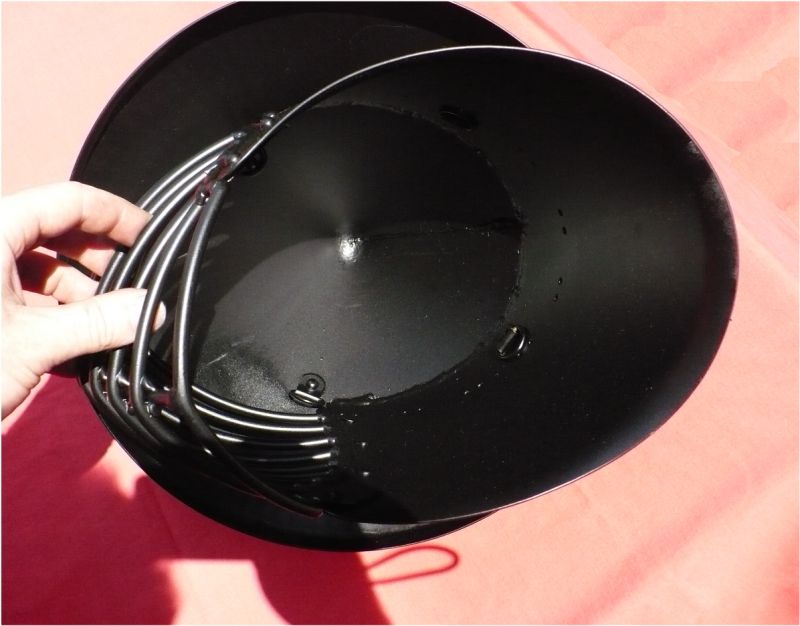 Showing a jingasa without paint or powder-coating: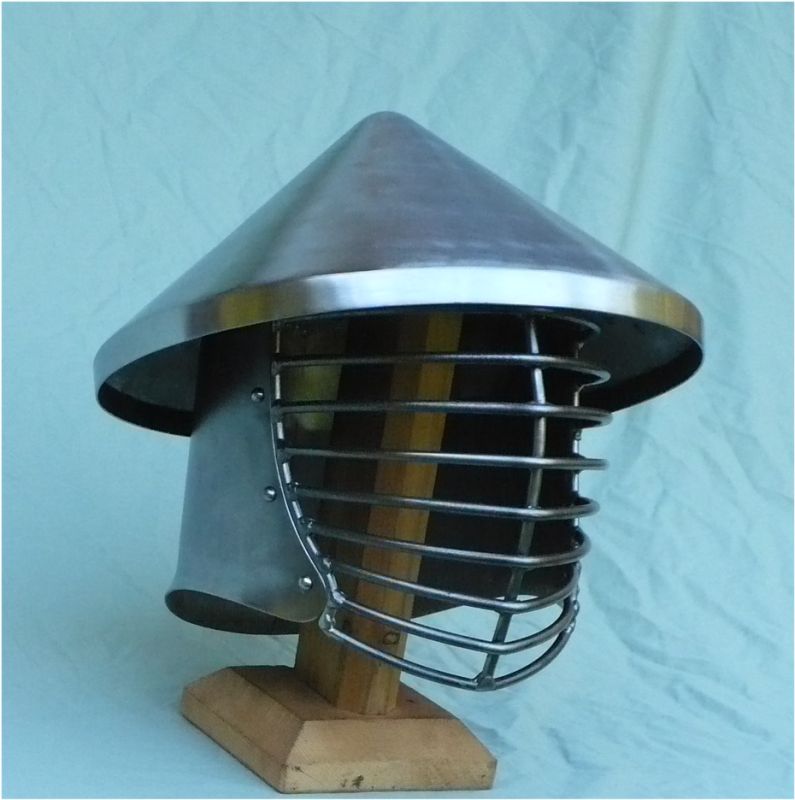 Return to Main Page
Email CLANG!