KESTRELS
(Costrels, Tudor Kegs)
This form of leather vessel can be seen in high Medieval illustrations, and survived in use at least until the early 18th C.
The basic form existed in a multitude of sizes and shapes, from tiny spirit bottles to large jugs holding a gallon or more.
I offer these in several sizes. A sampling is illustrated below, along with a universal size scale (AKA soda can).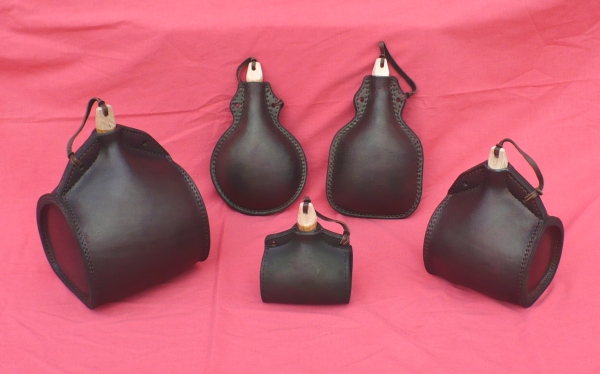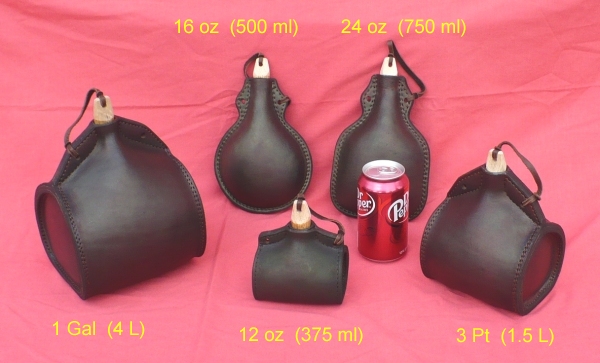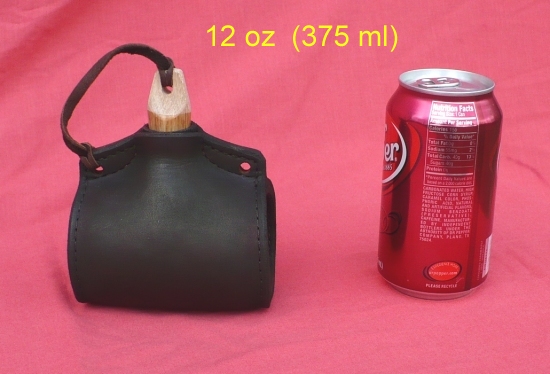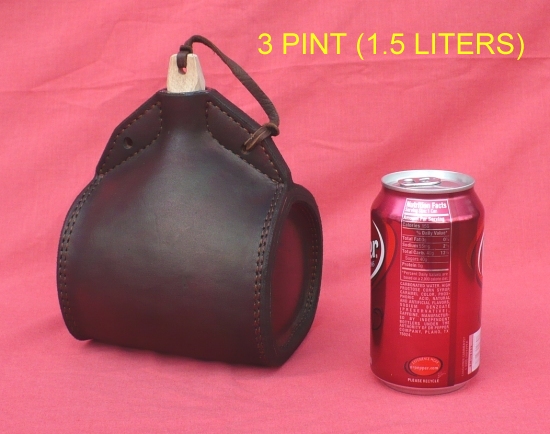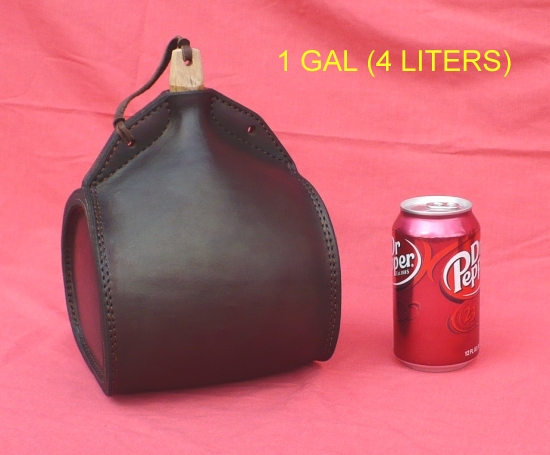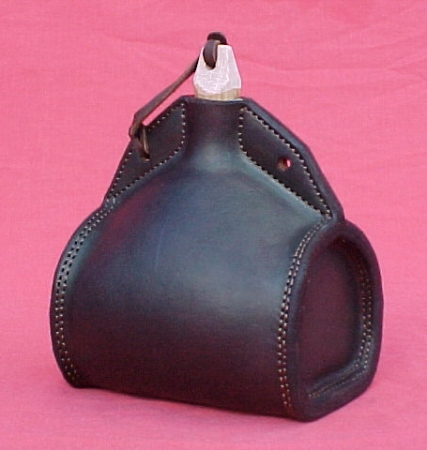 Return to Main Page
Email CLANG!