GERMAN KAR 98a SLING
This sling is for the WWI-era Kar 98 carbines.
This sling was accurately patterned from an original. Like the original, the reproduction has edge-lines, but no cross-hatching, and has the correct steel hardware.
Detail pics show the reproduction side-by-side with the original.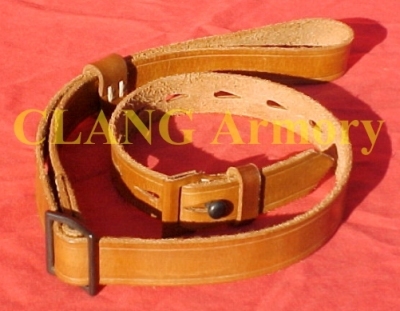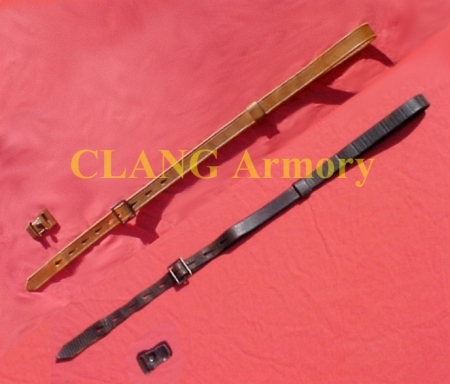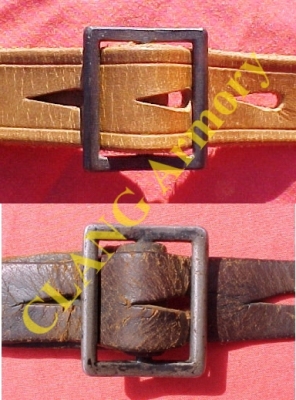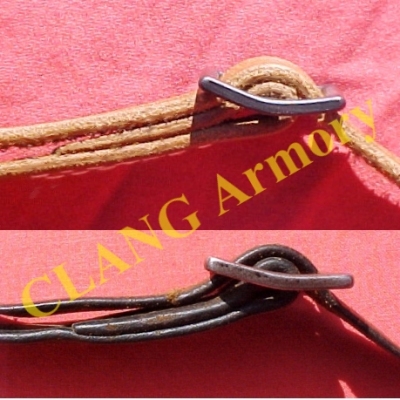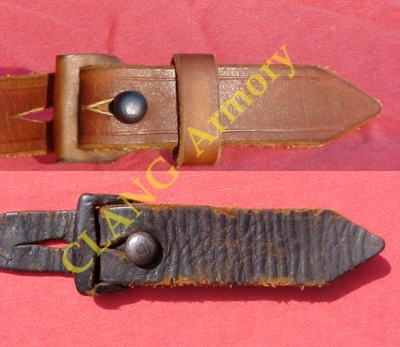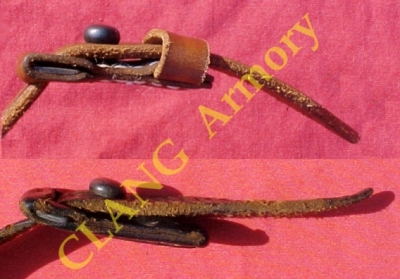 Return to Main Page
Email CLANG!