GERMAN GEW 98 SLING
(GEWEHR 98)
This sling was accurately patterned from an original stamped "Hermann Theime Madgeburg 1917". This sling had no edge-lines or cross-hatching.
I use original detachable swivels on these, as these parts are still readily available. I clean and re-blue these if necessary. Some that I get are Imperial proofed and some are not. Please inquire if this is a concern.
Detail pics show the reproduction side-by-side with the original.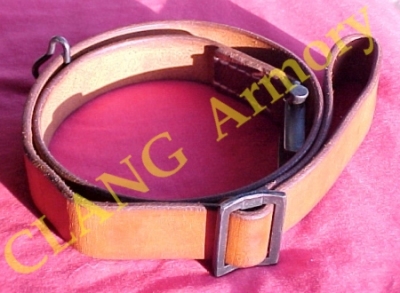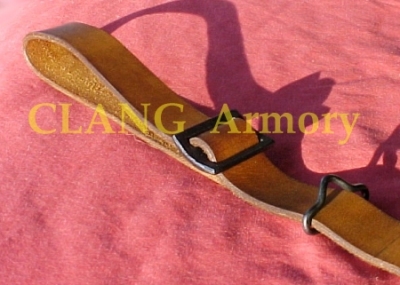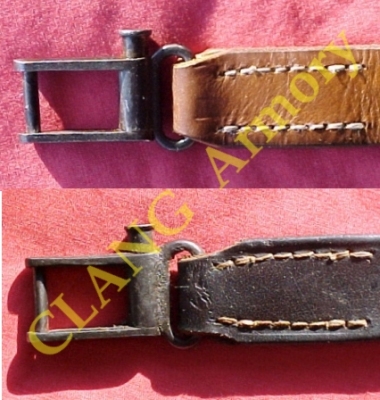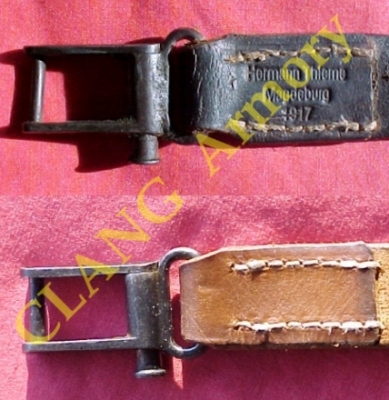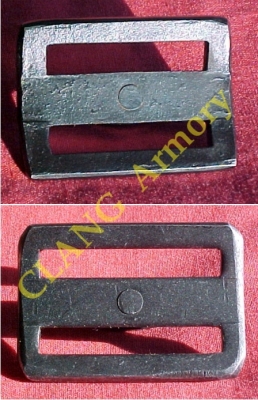 Return to Main Page
Email CLANG!