IMPERIAL GERMAN BAYONET FROGS
These frogs are accurately patterned after original examples. Like the originals, the reproductions are made with heavy leather, rough side out (exdept the Bavarian type, which is smooth-side out), solid steel rivets, and fit the bayonet scabbards tightly.
I normally make these with an oil finish which gives them a mellow brown color. I can also dye them darker, as shown in some of the pics.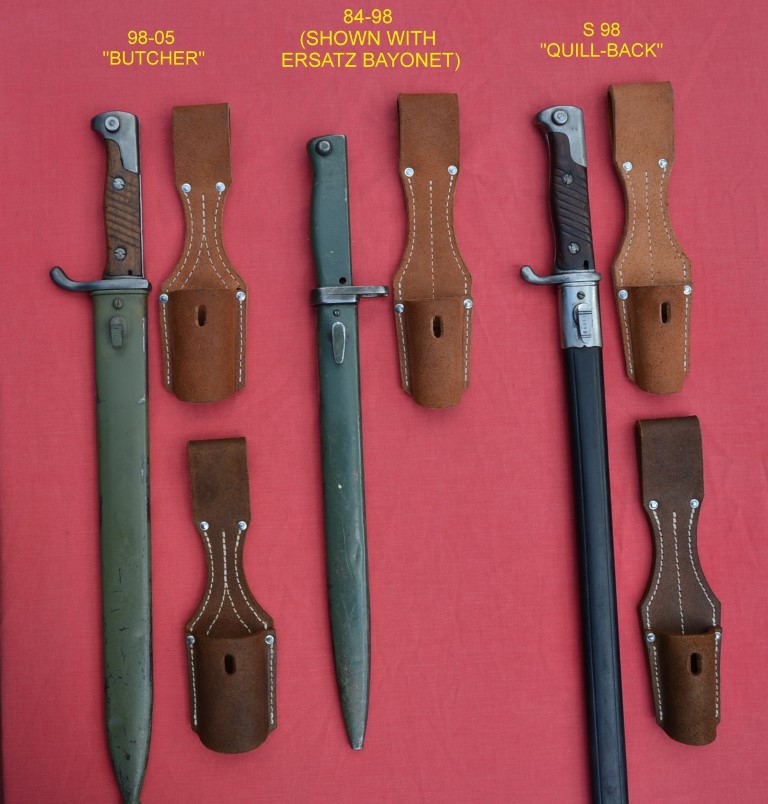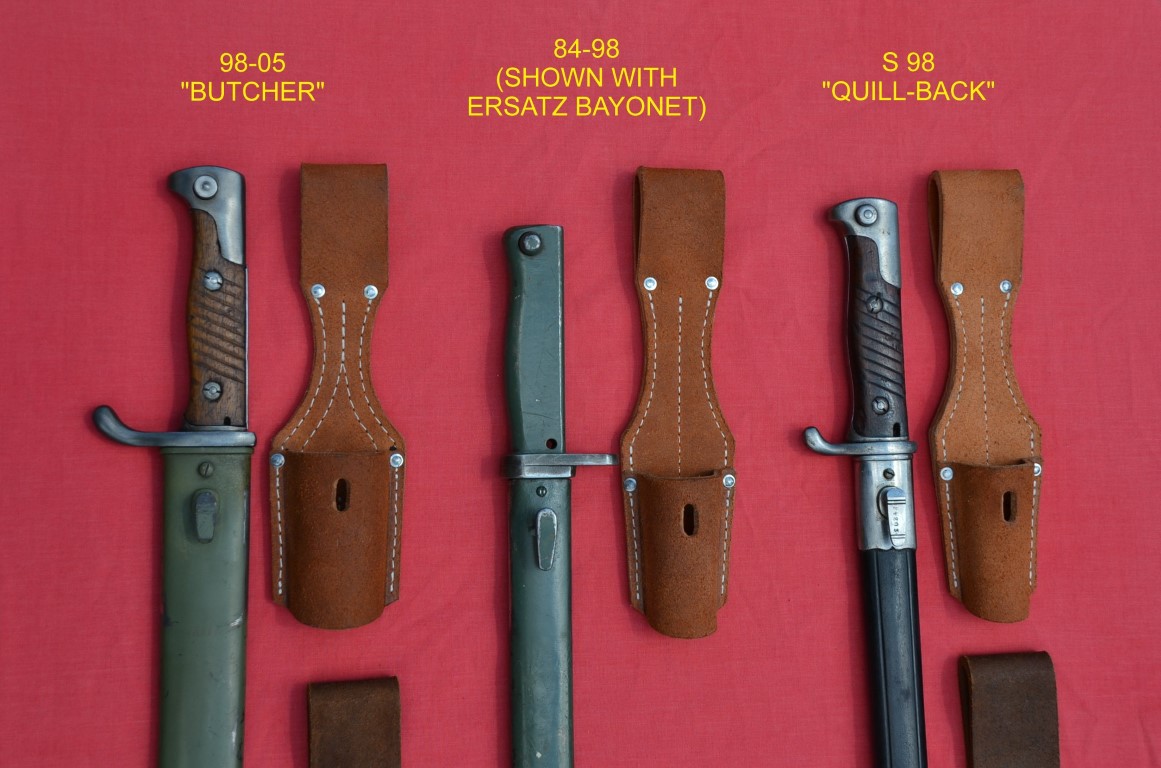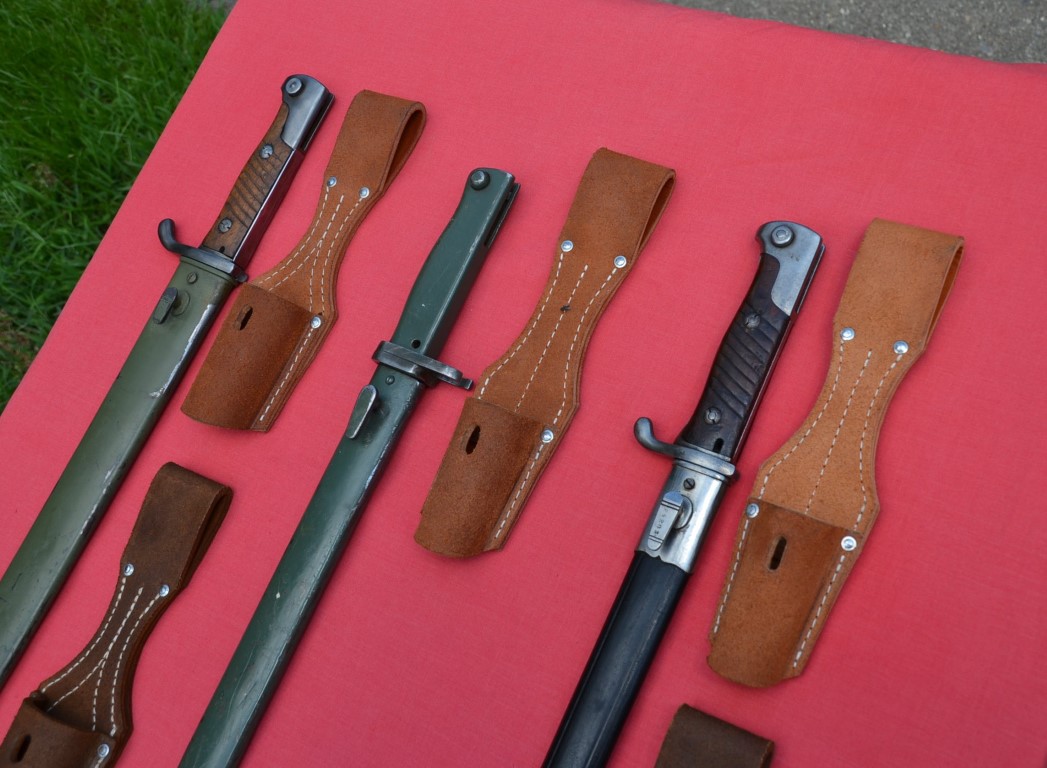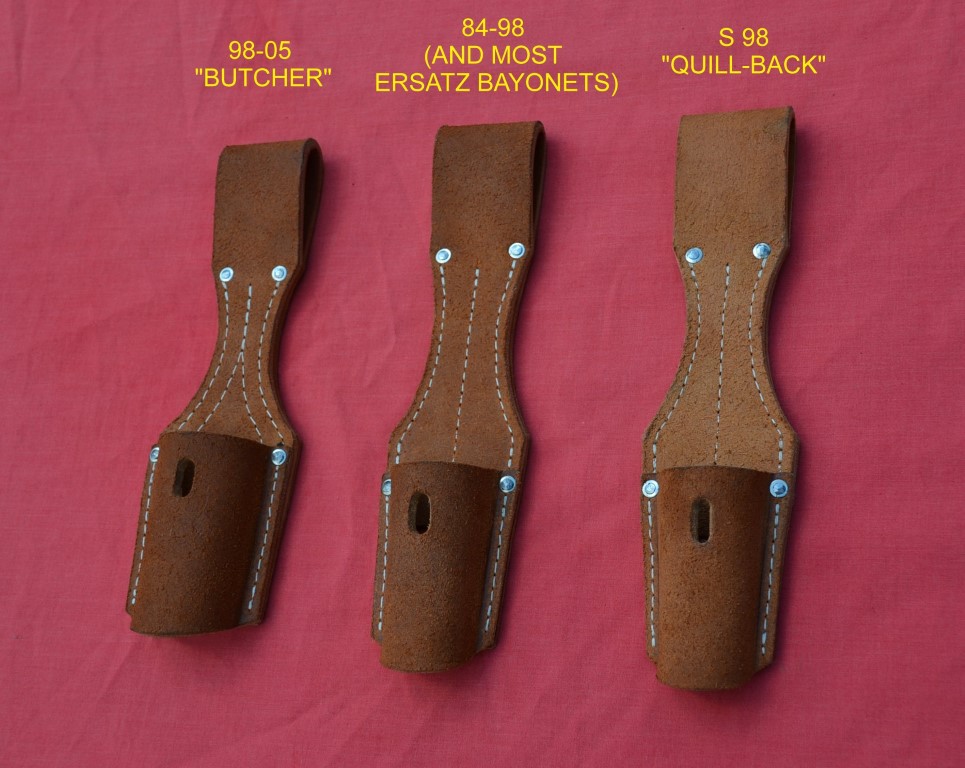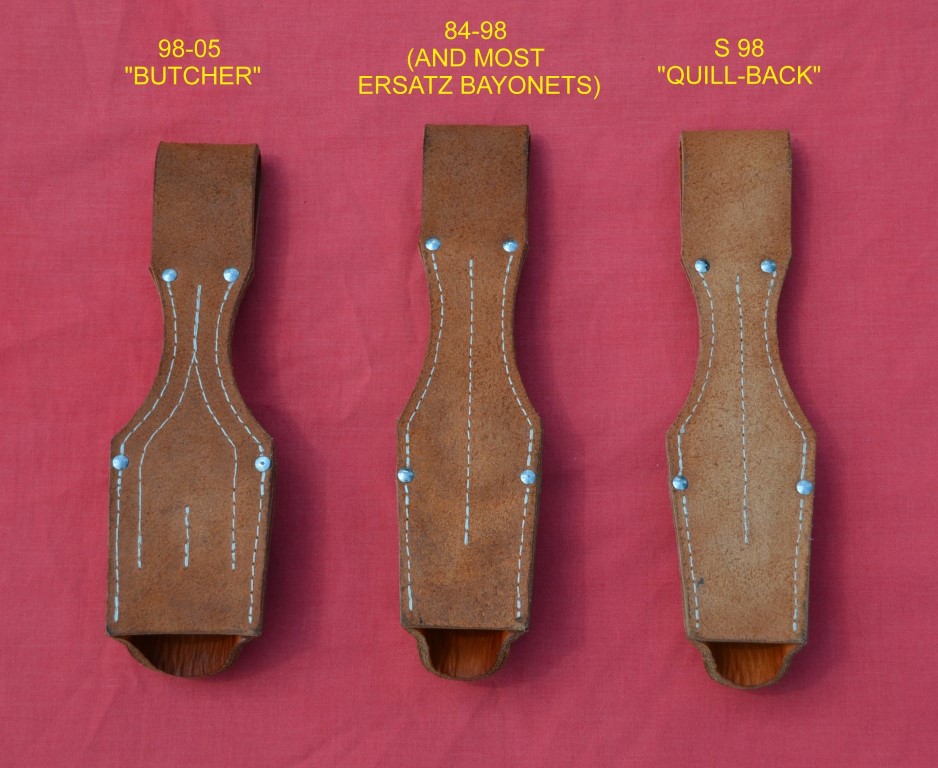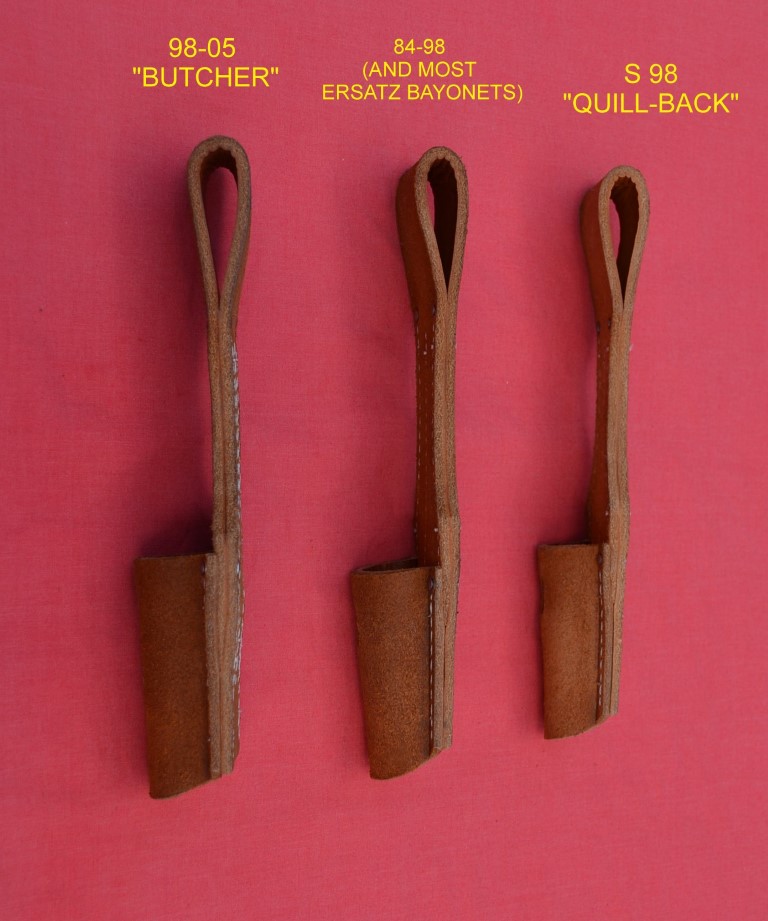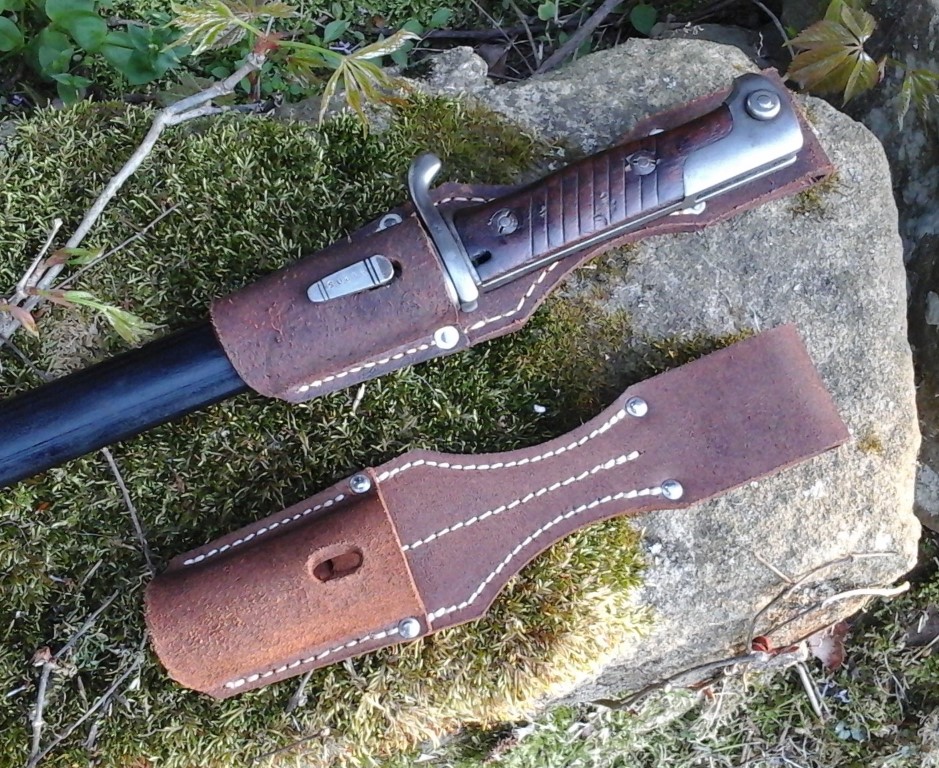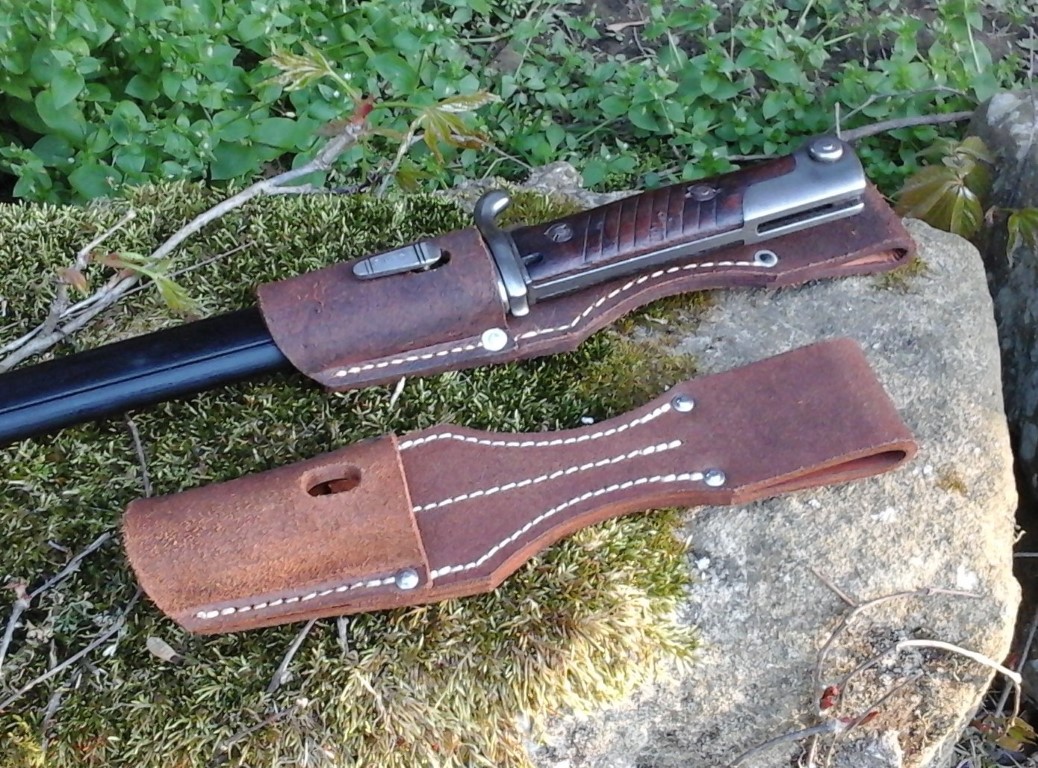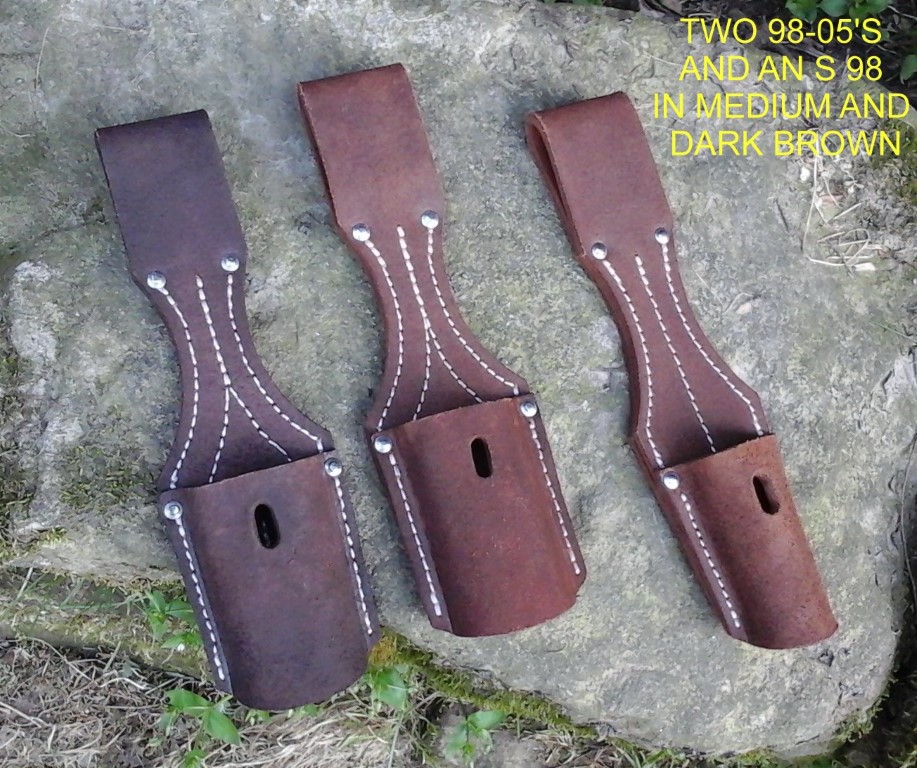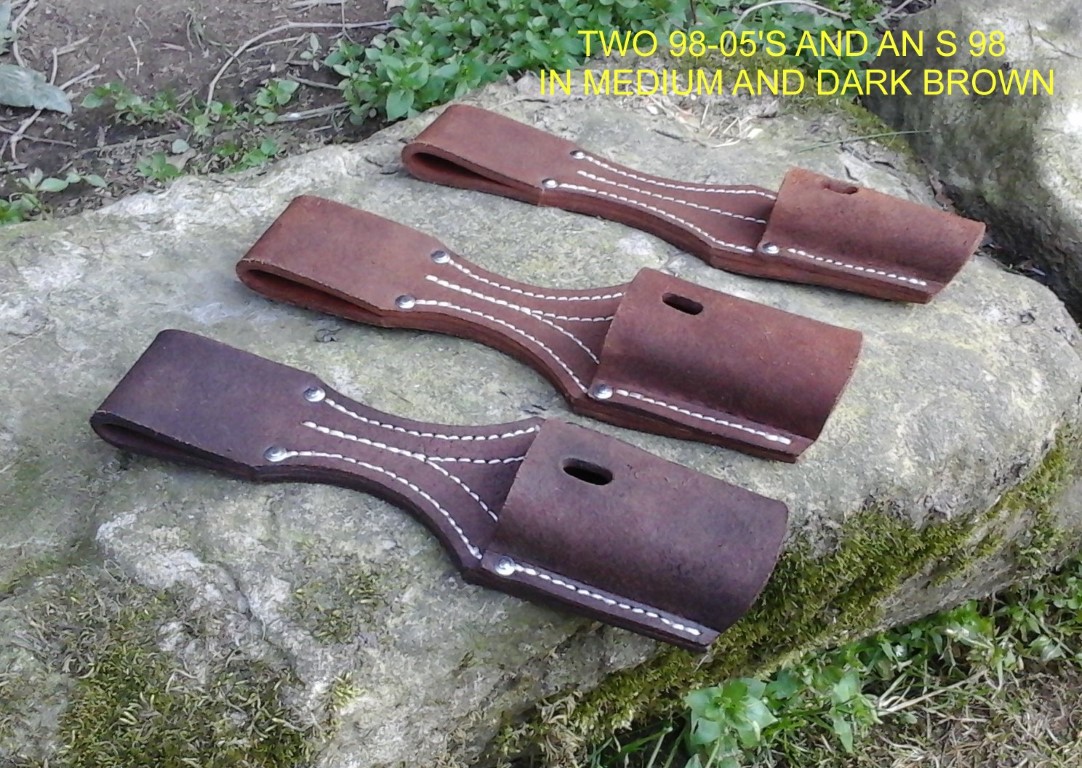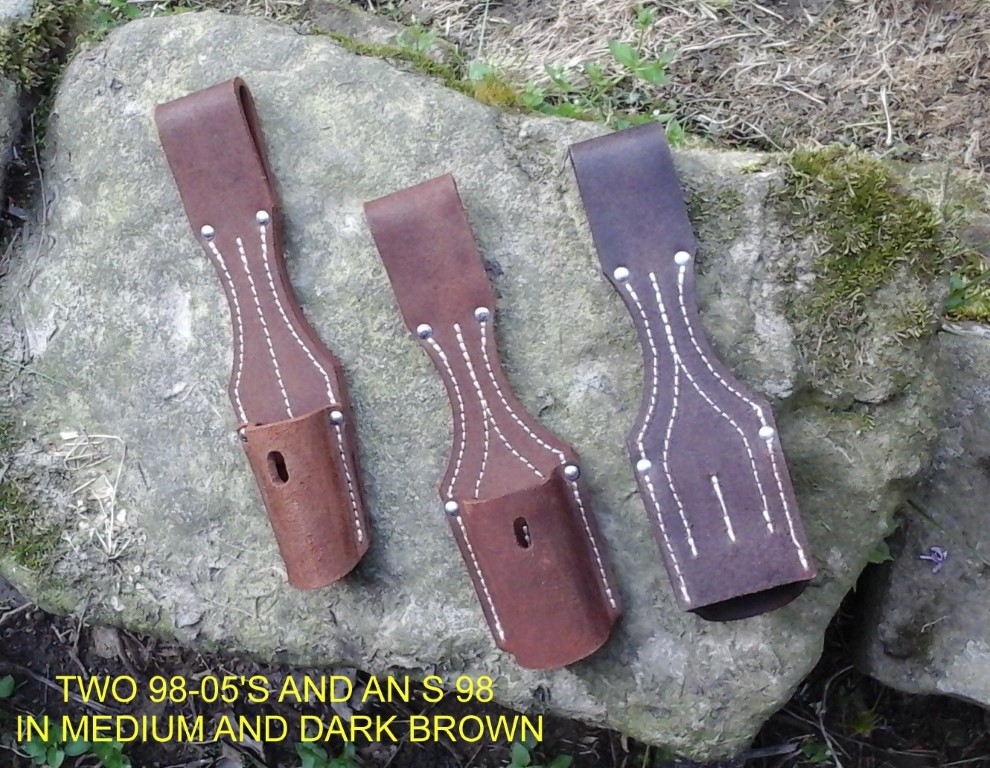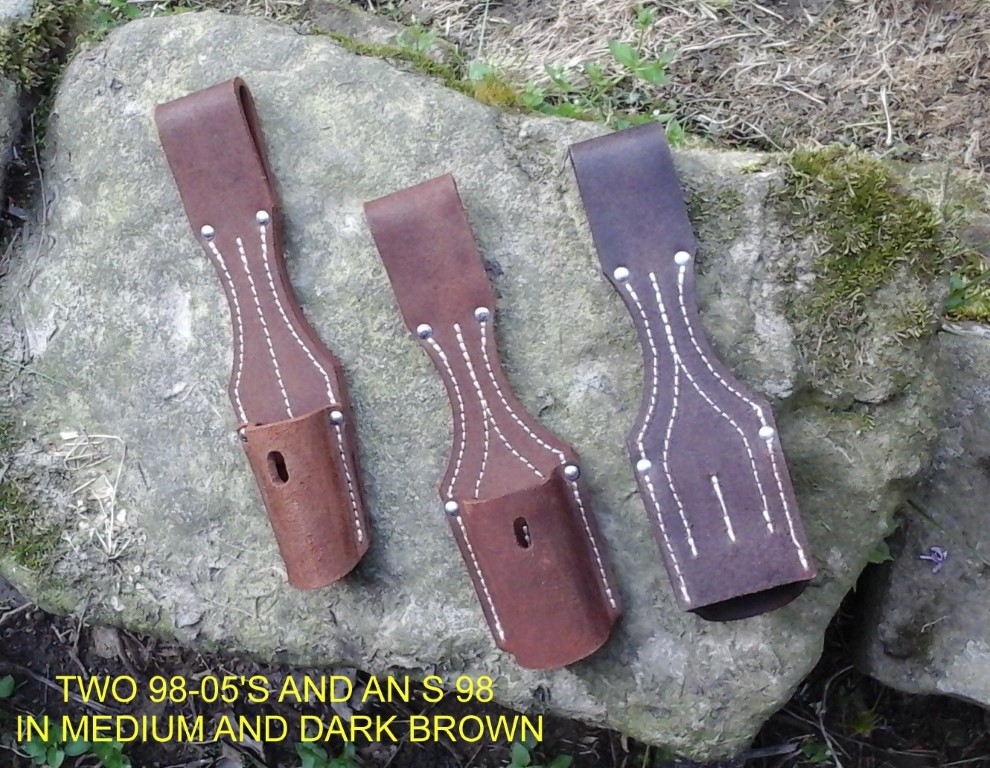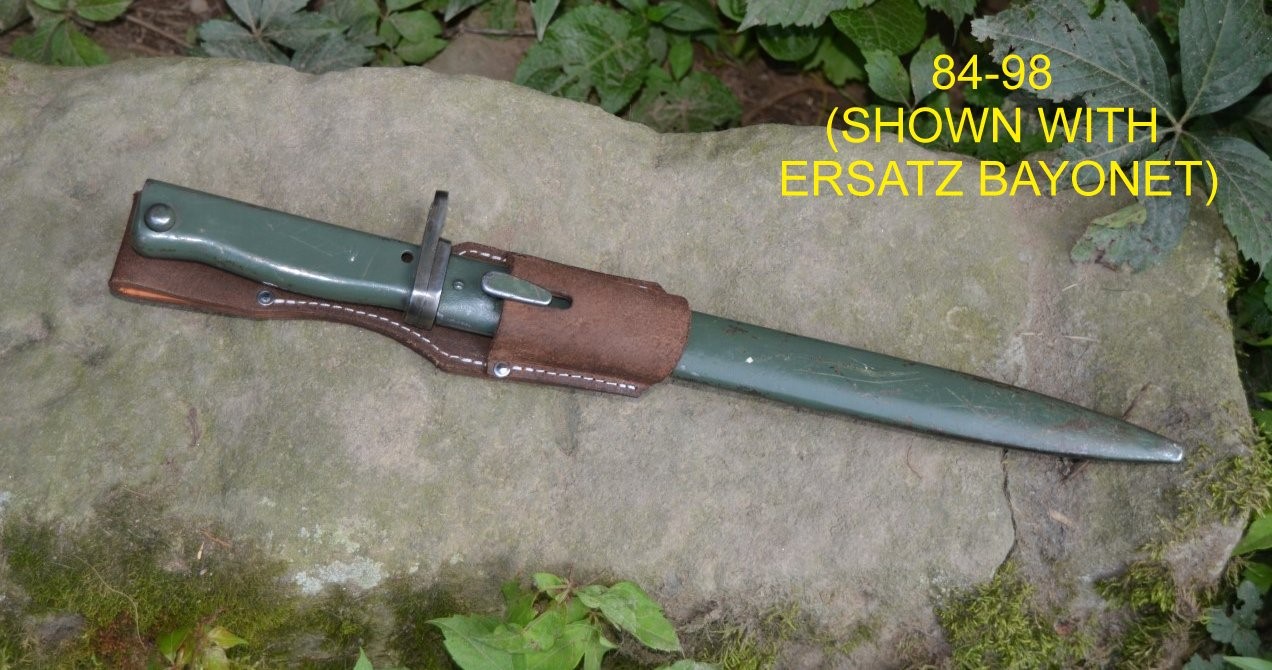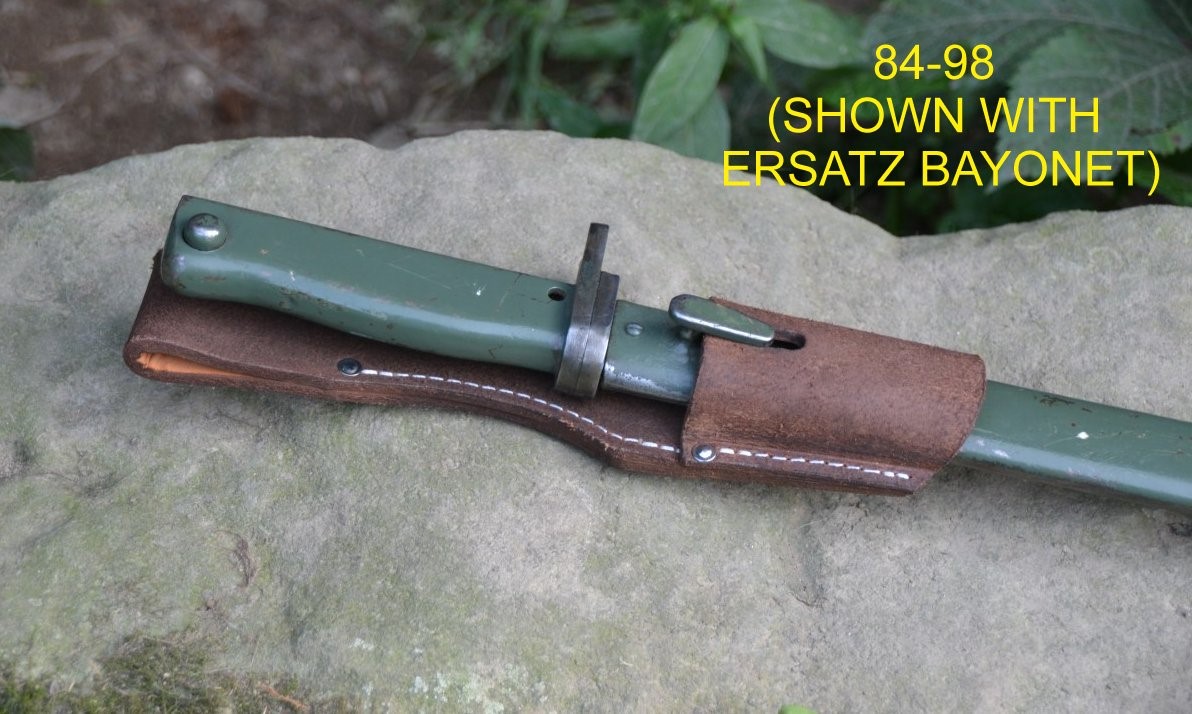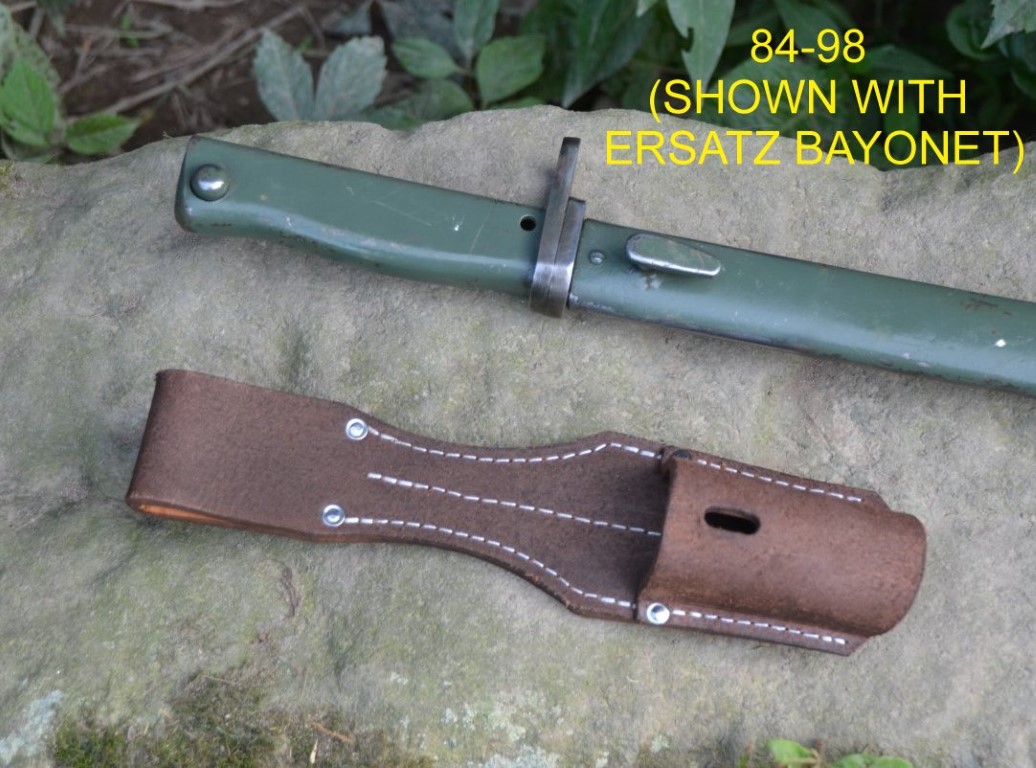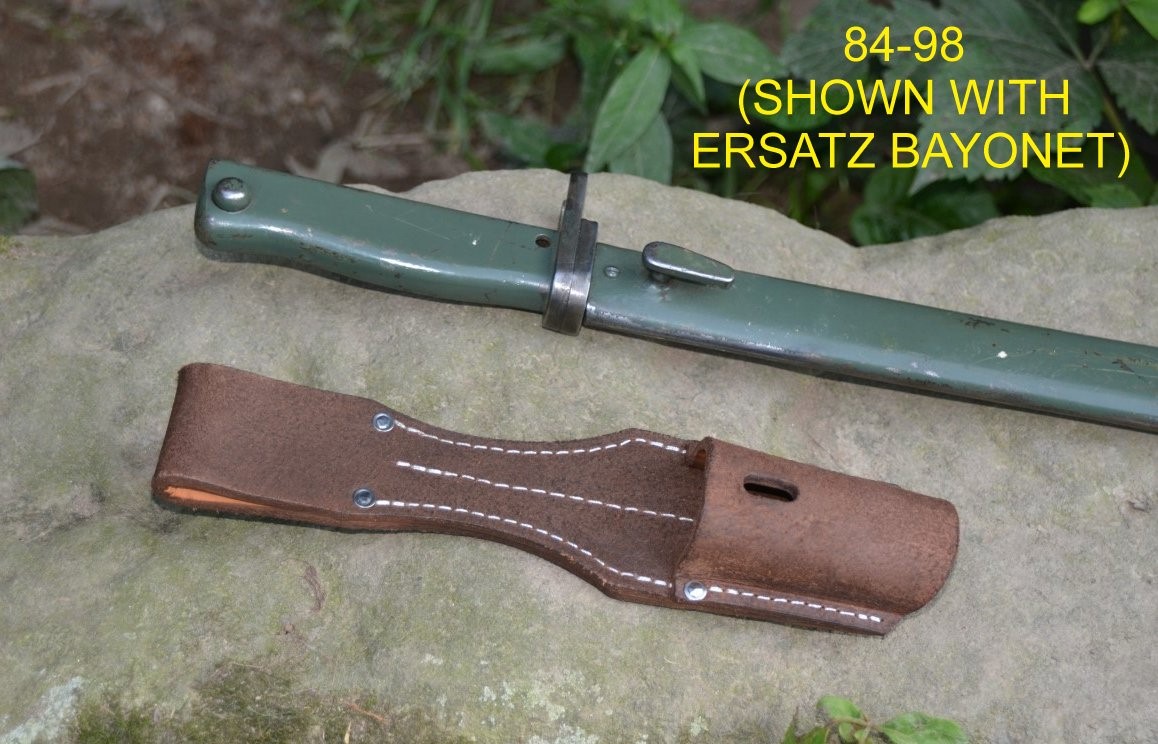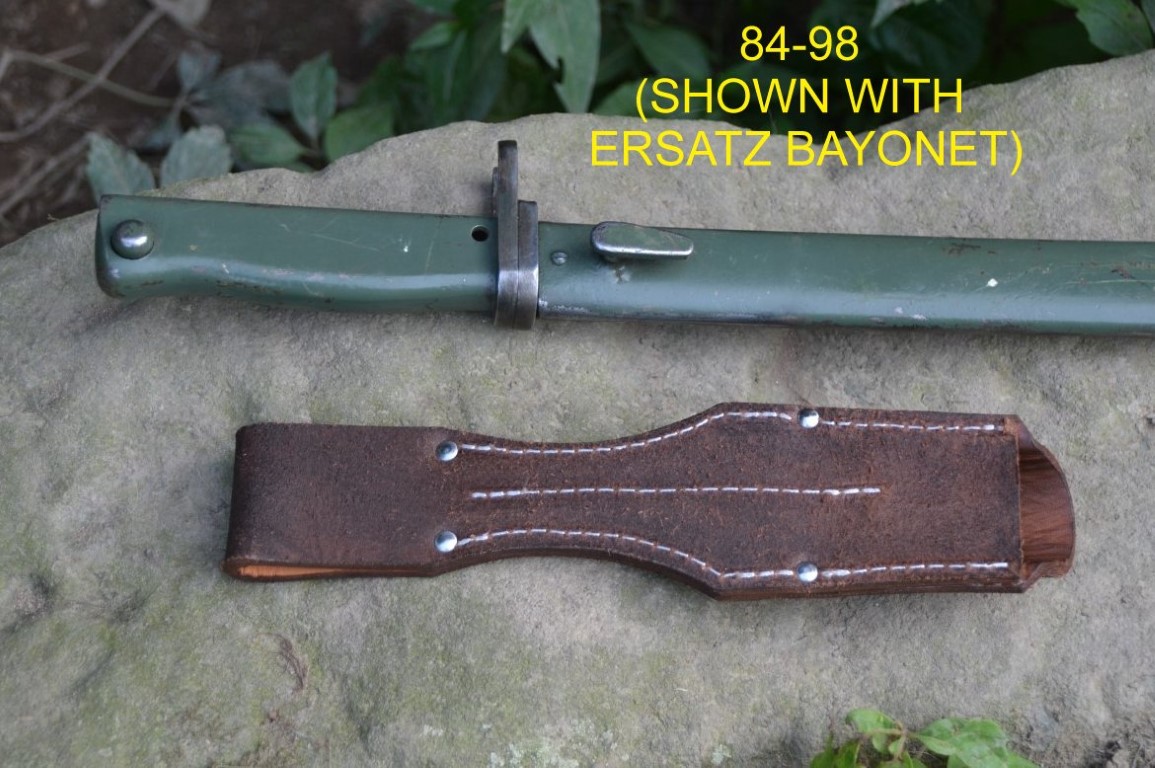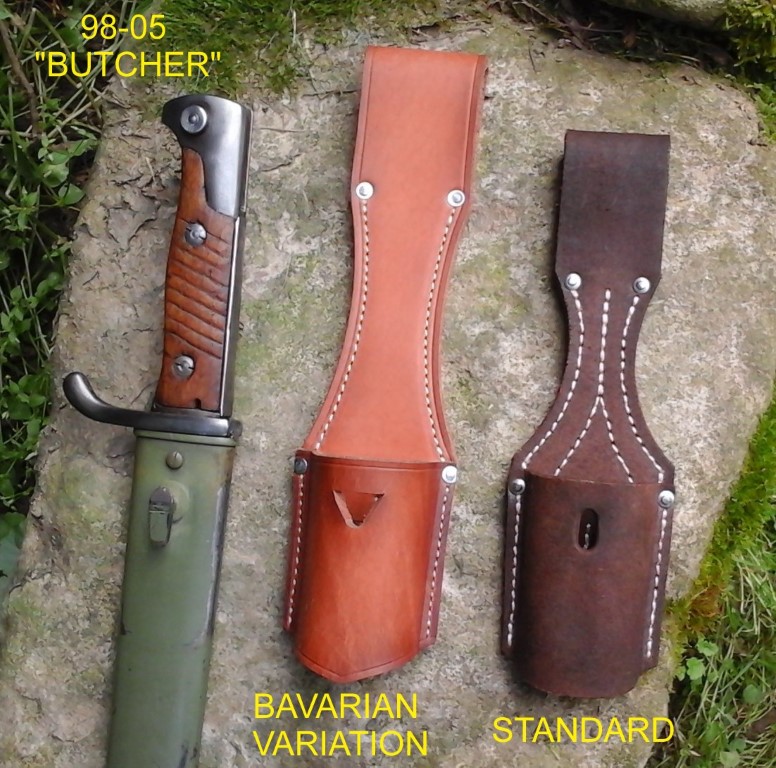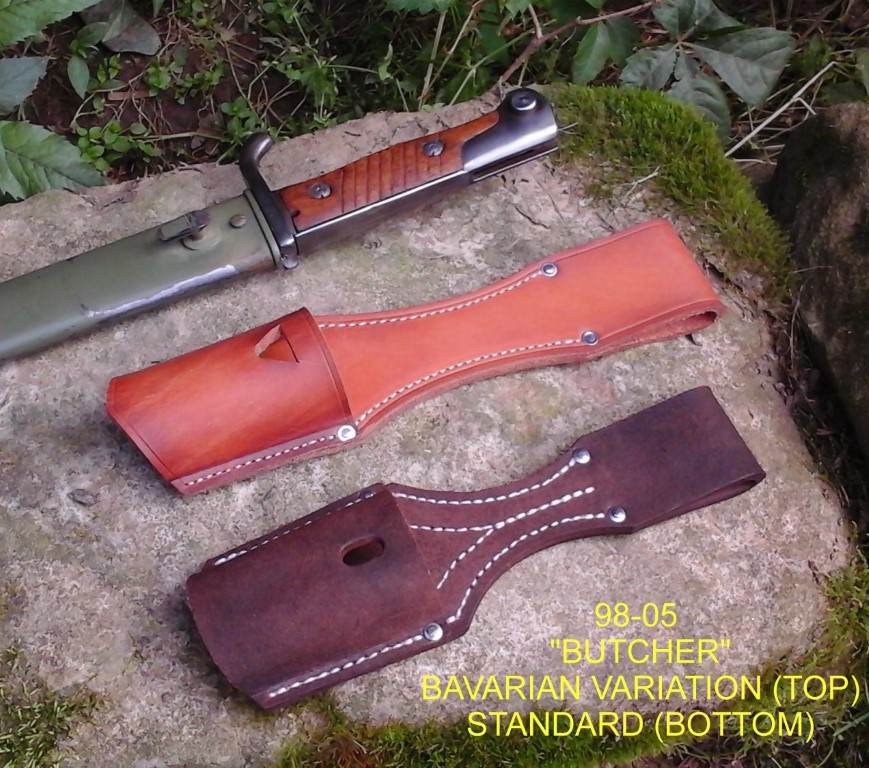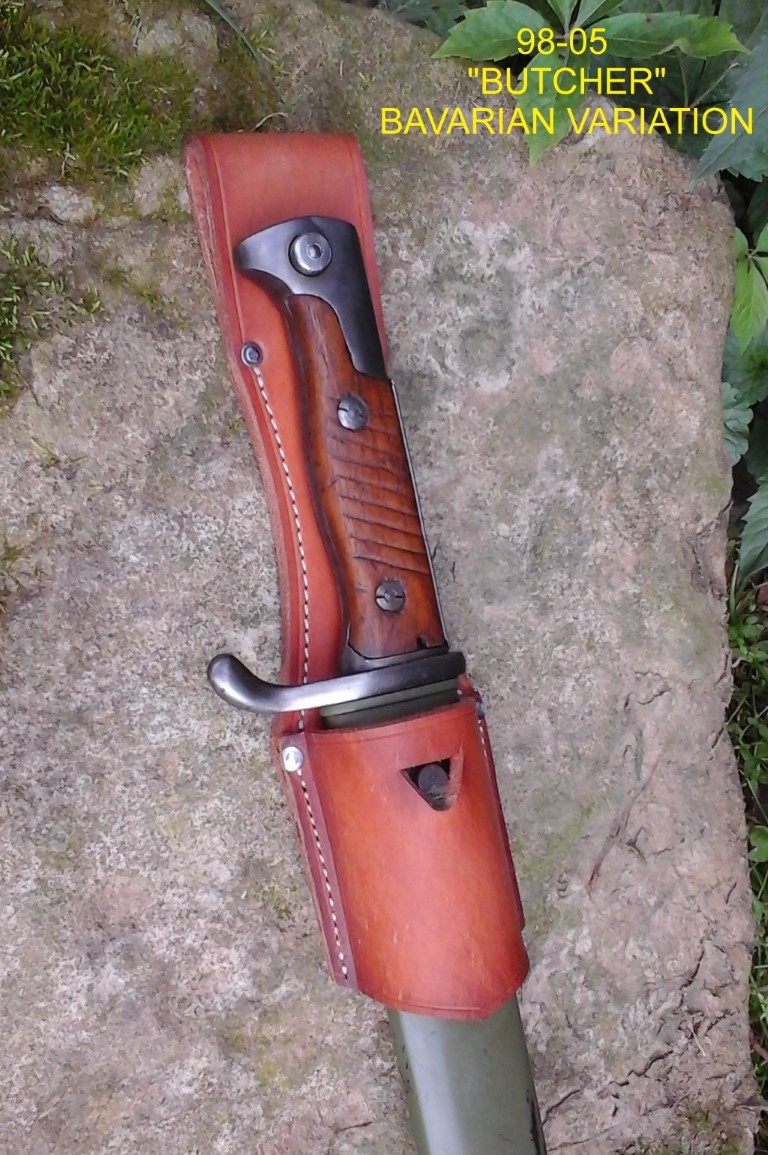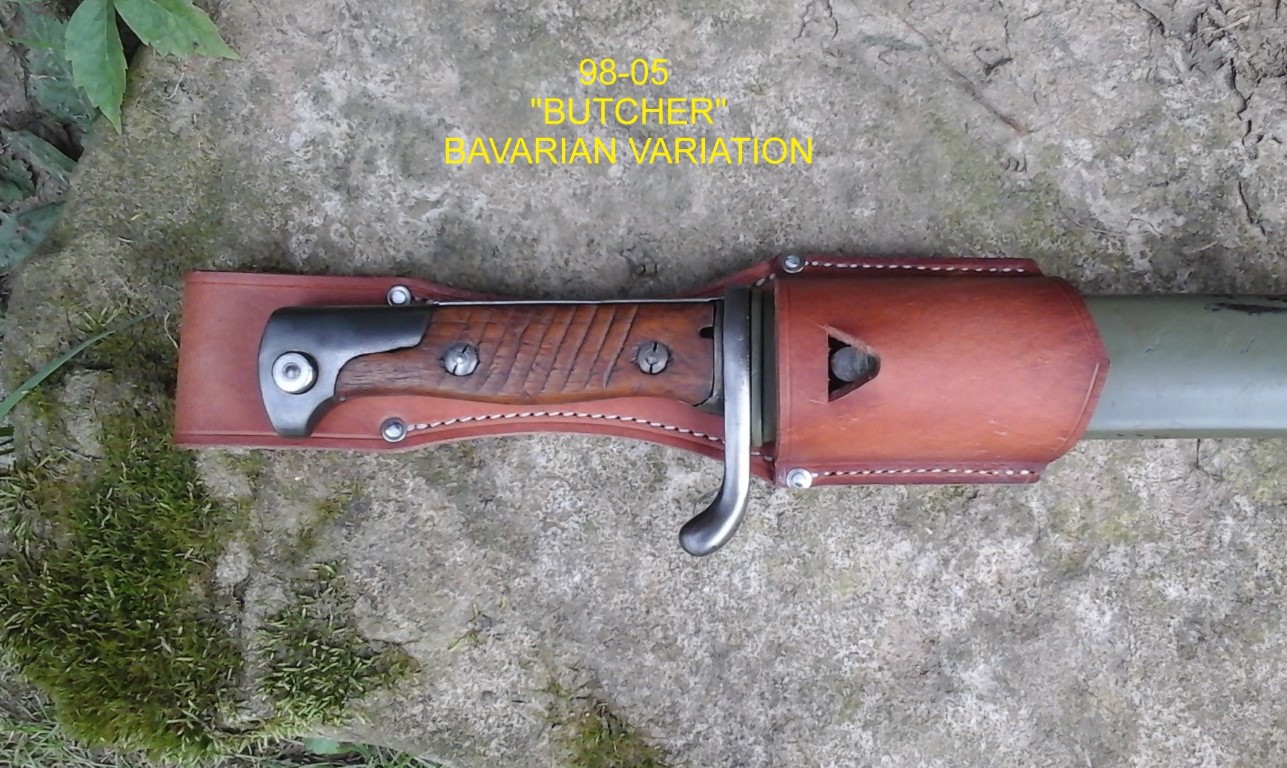 Detail pics show a 98-05 reproduction side-by-side with the original on which it was based. original stamped "Feldmann Co. 1917 Froangen (?)".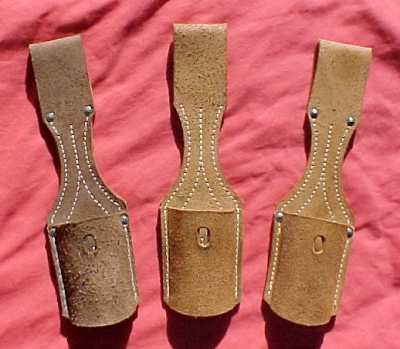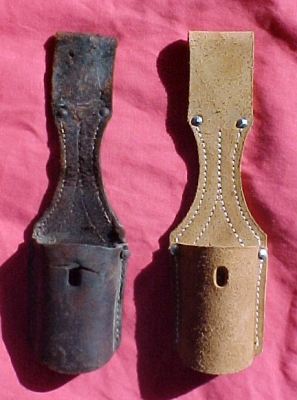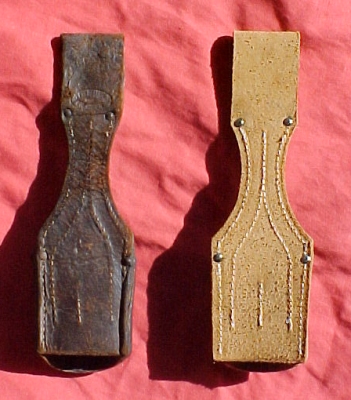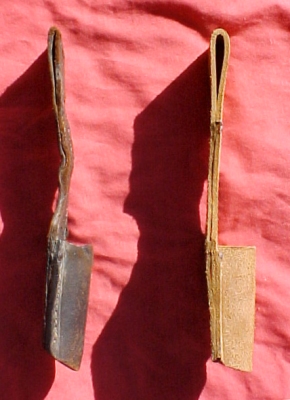 Page updated 9-6-20
Return to Main Page
Email CLANG!