GERMAN 98-05 BUTCHER BAYONET FROG
These frogs were accurately patterned from an original stamped "Feldmann Co. 1917 Froangen (?)". Like the original, the reproductions are made with heavy leather, rough side out, solid steel rivets (NOT pop rivets), and fit the bayonet scabbard tightly.
Detail pics show the reproduction side-by-side with the original. (These were also made without rivets, as shown at center of top pic.)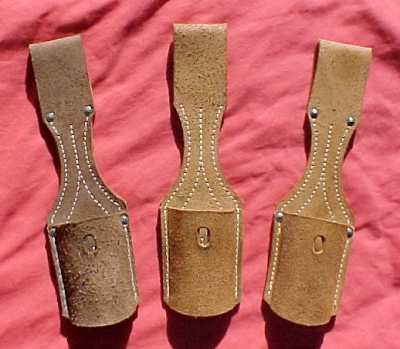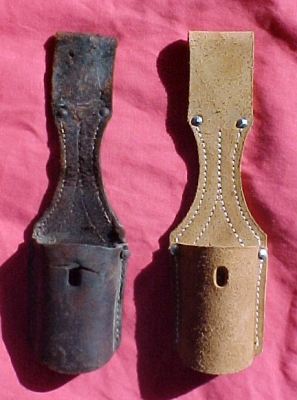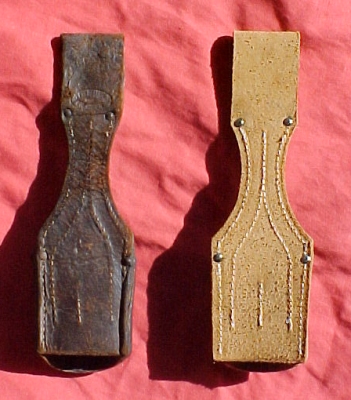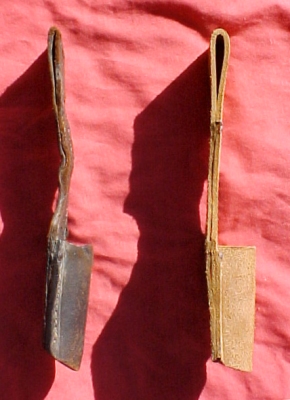 Return to Main Page
Email CLANG!