ROMAN RIVET BOSSES-2nd's
I have a handful each of bronze and nickel-silver Rivet Bosses Mk A-1/8. They were stamped with an older, worn die. The net result is that the outside ring on each is imperfect, as shown in the photos.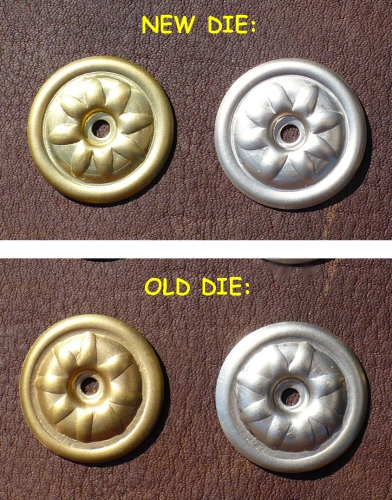 Showing imperfect discs, left and center, and new discs, far right: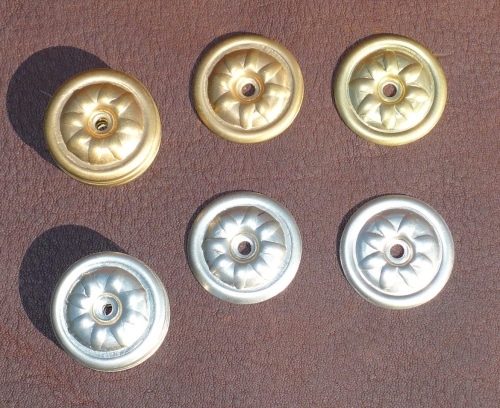 Return to Main Page
Email CLANG!